About Pakshal Threads
Manufacturing Relationships.
Distributing Quality.
Pakshal Threads was founded in 2006 by Mr. Mahendra Jain and Mr. Dhiraj Jain who has been working in the textile industry for about 35 years. The company's vision is to provide premium quality products with the best price. Pakshal threads are the manufacturers of trilobal polyester embroidery threads, Reco silk embroidery threads, spun polyester embroidery threads, acrylic threads and a wide range of sewing threads. The products are for industrial use only. The threads manufactured are known for high tenacity, fibre strength, colour fastness and durability. The company has the reputation of meeting the needs of its customers at any point of time. Apart from maintaining the stock of products we produce, we also try to develop new products if our customer wants so as to meet their demand. All our products are Oeko-Tex standard 100 certified and do not contain any harmful substances. The broad variety of goods sold by us is focused on the latest technologies and is checked and evaluated for various standard criteria on each hand of our proceedings. Our strong network, together with a team of trained experts, has enabled us in the development of goods that are in line with market expectations. Thus, with the high-quality goods that we sell, we have achieved the highest degree of customer satisfaction across India.
Certified and Leading Manufacturer, Wholesaler, Supplier and Exporter of
Embroidery threads have superior luster, durability and smooth operation at the fastest speed machines, making them a common option with customers searching for consistency and durability.
Sewing threads are special types of yarns designed to pass through a sewing machine quickly. The basic function of a thread is to deliver esthetics and performance in stitches and seams.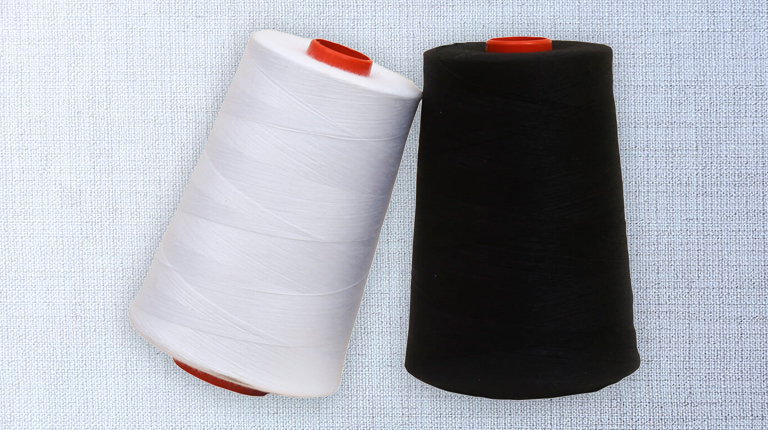 Our
Expertise
Pakshal Threads along with the traditional values and principles, we also foster the advancement in technology that promotes us to use more advanced machinery for production.
24 / 7 Support
We help you 24/7 with any product issues or problems. Smart, friendly, and knowledgeable support is always there on the phone or by chat.
Guaranteed Works
With the amount of skill and experience, we provide full satisfaction to our customers regarding the quality of service.
Reasonable Price
We not only focus on providing quality products and service but also pivot our attention in providing an economical blueprint.
Testimonials
Customers Review
Pakshal Threads is the best Manufacturer of Industrial threads in India, These Guys are genuine & have enough experience in the Manufacturing of Acrylic Threads. I was a bit tense before placing the order with an Indian Exporter, as I was buying first time from India, but when the product arrived it was beyond my expectations they have really maintained their quality & response time is also amazing. Highly Recommended.
T. George
Sydney, Australia
Amazing, down-to-earth company that has a really quality selection. Fits right into my taste. Pakshal Threads is a great choice. The owner was also extremely nice, helpful and pleasant to deal with.
Sahil
Dubai, UAE
We are very proud to be associated with Pakshal Threads they deliver outstanding service and high-quality Reco Silk Embroidery and Trilobal Polyester Thread at the right price. We have no doubt that choosing Pakshal Threads was the right choice.
Md. Rizwan
Riyadh, Saudi Arabia